I have no sponsors.
Anything I use is something that I really do use, it is not something that someone pays me to say I use.
I put this list here just to highlight some products that I think will be useful to my clients and followers.  That's it and that's all.
Here is a list of things I use and where you can get them.
HABITAT TOOLS:
Silky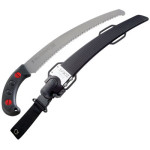 handsaws.  Every landowner should have a high quality hand saw. Silky is the best brand of saw I have used.  I recommend, for all around habitat work, the Silky Zubat 330.
Available from: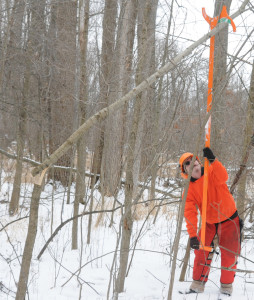 Sherrill Tree

Hinge Tools: A good hinge tool is critical for successful hinge cutting. The hinge pole allows the cutter to stop cutting before the tree releases and push it or pull it over with the pole.
Links:
ACTIVATED CARBON AND ZEOLITE:  These powders are an absolutely essential part of my scent control program. I use activated carbon powder to treat my equipment and to treat the outside of my boots as recommended in my book and videos. I use zeolite powder on my skin, especially the hair, armpits and groin, and to treat the inside of my boots.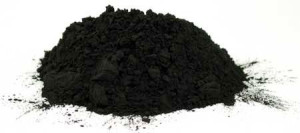 Activated Carbon:  Activated carbon is available from many sources. I recommend buying food grade activated carbon fine powder. One example comes from Starwest Botanicals: LINK.  To view other pricing and volume options, do a search on Amazon.com using the words activated carbon powder.  LINK:  Activated Carbon Powder on Amazon. 
Zeolite Powder.  Zeolite powder is available here:  LINK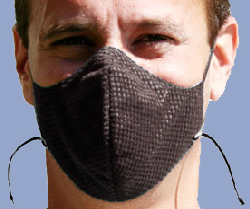 ACTIVATED CARBON MASKS:  Filters the breath. I will not hunt without one.  The mask tops off the scent control program. Available from I can Breathe. Make sure you buy the Honeycomb Mask with Classic Filter not the "Sport" mask which filters only incoming air.
I have a surplus of these masks in the original packages that I can sell for a limited time only. Call me at 858-449-5178. These are priced at $25 for the mask plus one filter and $27 for a 5-pack of filters. Cheaper than buying from them because I bought before the filter prices were raised.  Six filters are enough to last me for 50 plus hunts per year.
Share and Enjoy