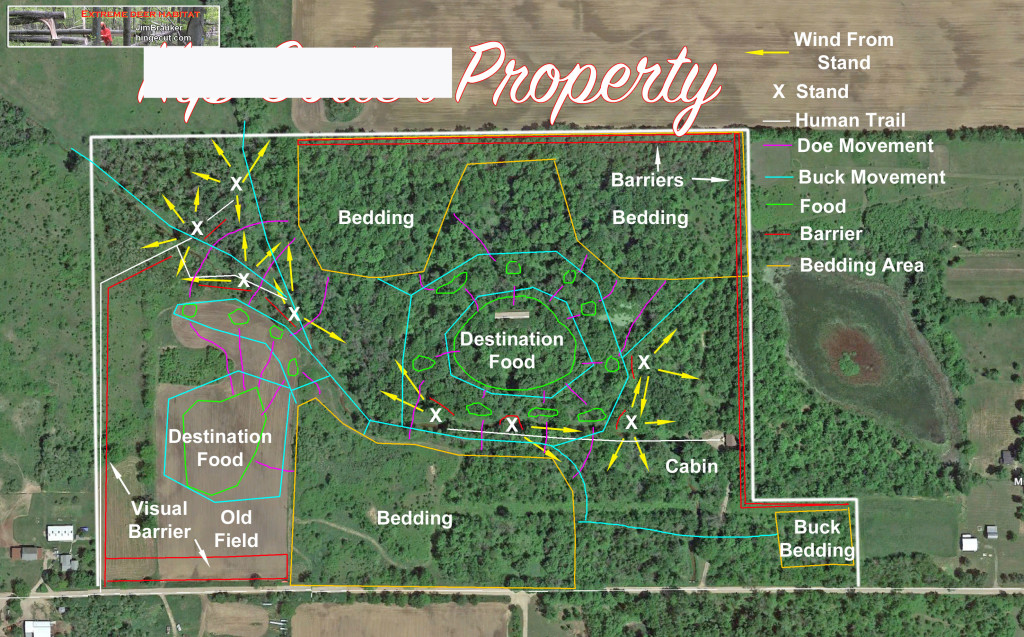 Send me aerials of your property and I will spend an hour with you on the phone, using a shared computer screen, to give you advice about how to lay your property out for improved deer movement and Quality Deer Hunting.  I will show you how to place food, bedding, transition zones, stand sites, and trails to stands to optimize hunter interactions with deer. And I also show the lines of movement of does and bucks that we are trying to optimize for.
For only $500, I review your information ahead of time, then spend an hour with you on the phone, then provide a video of everything we go over during the conferences as well as a final aerial map showing the layout of the plan.
Email me at DrJim@ExtremeDeerHabitat.com or call me at 858-449-5178  to schedule a session.
To start the process, send a check to Extreme Deer Habitat LLC, 12933 Iyopawa Island Road Road, Coldwater MI 49036.
Dr. Jim
Share and Enjoy